Welcome to DeeR's documentation!¶
DeeR (Deep Reinforcement) is a python library to train an agent how to behave in a given environment so as to maximize a cumulative sum of rewards (see What is deep reinforcement learning?).
Here are key advantages of the library:
You have access within a single library to techniques such as Double Q-learning, prioritized Experience Replay, Deep deterministic policy gradient (DDPG), Combined Reinforcement via Abstract Representations (CRAR), etc.
This package provides a general framework where observations are made up of any number of elements (scalars, vectors or frames).
You can easily add up a validation phase that allows to stop the training process before overfitting. This possibility is useful when the environment is dependent on scarce data (e.g. limited time series).
In addition, the framework is made in such a way that it is easy to
build any environment
modify any part of the learning process
use your favorite python-based framework to code your own learning algorithm or neural network architecture. The provided learning algorithms and neural network architectures are based on Keras.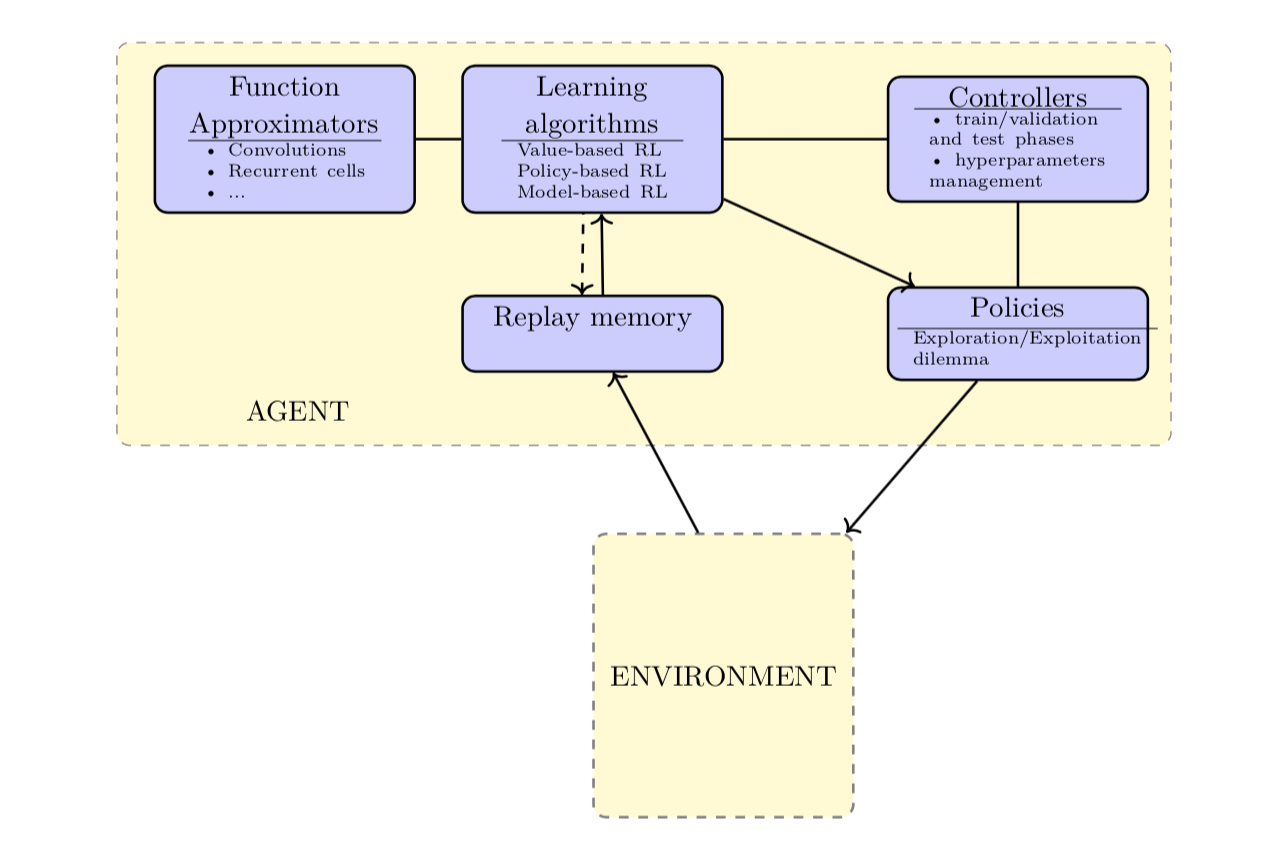 | | |
| --- | --- |
| Figure: | General schema of the different elements available in DeeR. |
It is a work in progress and input is welcome. Please submit any contribution via pull request.